xWo1fiex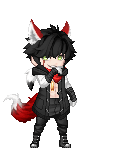 Gender: Male
Birthday: 02/01
Wish List
About








Hi!
Call me East - I prefer it - Or Wolf.



I'm an all around nice guy c:


I am always up for making new friends and having a great conversation when ever I can talk to someone.


I

love

Sherlock to pieces <3 one of the greatest shows I have ever come across.



I am not really interested in the items on this site lol after the release of Flynn booty I gave up on all that and have decided I'm good with what I have and what I get v w v lol since I have no real way of earning gold, and don't buy gaia cash. I do draw but only silly little doodles of my own avi lol.



Feel free to message me even just to say hi.