About
Burn, Baby!- Axel
I'm Cloud...master of my own illusionary world...- Cloud Strife
Past the point of no return. The final threshold...the bridge is crossed, so stand and watch it burn.- Past the Point of No Return: The Phantom of the Opera
Got it memorized?- Axel
I have shown you reality. What you remember, that is the illusion.- Sephiroth
My heart's a graveyard, baby. And to evil we make love on our passion's killing floor.- H.I.M, Passion's Killing Floor
It's over now: the music of the night- The Phantom of the Opera
Follow your memories. Trust what you remember, seek what you forget.- Axel
It's Zephyr! this is my second gaia account. i got tired of my other one. Visit my amv shop:
I've been part of the crew for a My Chemical Romance guild for several years. In recent months, I've noticed an EXTREME lack of posting. If you're into MCR, visit the guild and check it out. Keep in mind that if you apply, you'd better fill out the correct application and follow the rules for applying because I WILL deny your membership.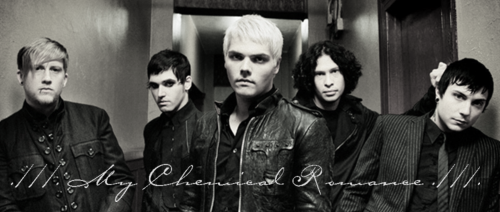 Here's some basic info about me!
name i want to be called: Zephyr
bands (many more not listed)
Blutengel
Rammstein
Airs
L'Ame Immortelle
Jack Off Jill
Nachtmahr
Terminal Choice
Grendel
Combichrist
Angelspit
Emigrate
Dir en Grey
Nightwish
H.I.M.
Muse
fave books: 1984, Les Miserables, The Picture of Dorian Gray
fave anime: Elfen Lied, Attack On Titan, Serial Experiments Lain, No. 6
fave tv shows: Invader Zim, CSI, NCIS, M*A*S*H, That 70s Show, Heroes, Criminal Minds, Vikings, Hannibal, Game of Thrones, Supernatural
video games: any Final Fantasy, Kingdom Hearts or Assassin's Creed game, Zero Escape series, Hotel Dusk, Last Window, The World Ends With You
book currently reading: Les Miserables
fave movies: Corpse Bride, Sucker Punch, Les Miserables, Repo! The Genetic Opera
~Fan Art~
Made by 50kg of Bloody Tears
Friends
Viewing 12 of 28 friends
Journal
CSI files
Vic's personal journal. Read for information on vic's murder.
Multimedia
Signature
Watashi wo koroshita watashi kokoro


Kiss Me, Kill Me, Love Me