About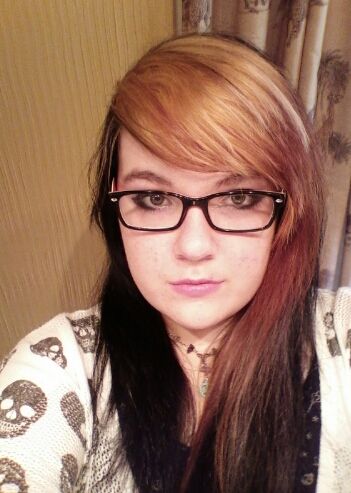 Hi there people. My name is Sydney. I usually go by Black Heart, or Heart on here.
i
like
love music. I've been in band since 6th grade. (now goin' into 11th.)
I play the Bb, Bass and Contra Alto clarinet, tenor sax, viola, and workin on the flute and piano.
I was born in Texas, lived there until I was 5, the moved up here to Washington.
It's a beautify place, and it's a good thing I don't like the sun.
But not good that I hate rain.

I am Bi sexual, but single, have been my whole life. So sads there.
I am an atheist. I have nothing against religion, until it gets to the point your hating other people because of it.
Like how Christians hate gays and such.
I love dark fashion and consider my self a freak, and proud of it.
My friends mean the world to me, even more then my family.
I love gaia, and really have no life.
So I guess you could say that's just about it.
Want to know more, just send me a message and add me as a friend.






Dream Avatars
(Please help)



Friends
Viewing 12 of 76 friends
Journal
The Black Book of Blood
Its me. What I would write about are stories i like to come up with some times.
Multimedia