About
HELLO EVERYBODY!!!
I love xchibi_shirox!!!!!!
Kaoru Nagisa Victor Bijinder Warden Yafuri Leon Awai Celai Edward Elic and Shinji Akari Nii-san and Torey!
Age 18
And happily taken : ] by my love Shiro
I am the bubbly funny short temper and awesome cook xchibi_shinjix! I love meeting new people on gaia and rp'ing with people. I have been playing for about 4 years now and I have a lot of my friends in real life playing gaia now including my little sister Chibi_Mello and my lover xChibi_Shirox. I am a huge fan of yaoi and rp'ing and anything of that sort yuri even floats mah boat. If yu wanna know more catch me at my myspace. myspace.com/Laharlsekundes or my yahoo IM
~People Who I Can't Live Without...~
Chibi_Mello~Alphonse Elric~Hidoi~Aru Momiji~Stan Jones:My funny odd super hero of a little sister who plays piano like a superstar ;D We've been together since we were born and I'm sure will die together, As long as she doesn't go and get lost in a school and get eaten by some weird looking monster that use to be our friend named Kenny>>

xChibi_Shirox~Shiro~Solis~Silly: Skitzo, Krishna Sorin and Noaki-kun: Someone I can't go a day even a few hours without talking to them or I gets sad D: The love of my life and someone who I will never have to live without. Been with for about 100 days and loving everyday that comes.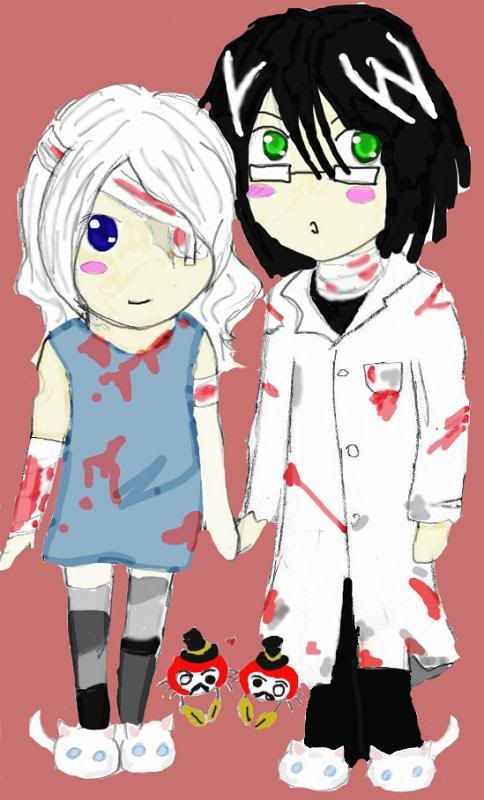 Me and my love Professor Solis...Drawn by solis for me : ] and the second is Noaki-kun and victor thank you solis i love you!!
~Quote~
"Did you feel that breeze? A tide of chills just swept over me it must have been from the brush of your hand..."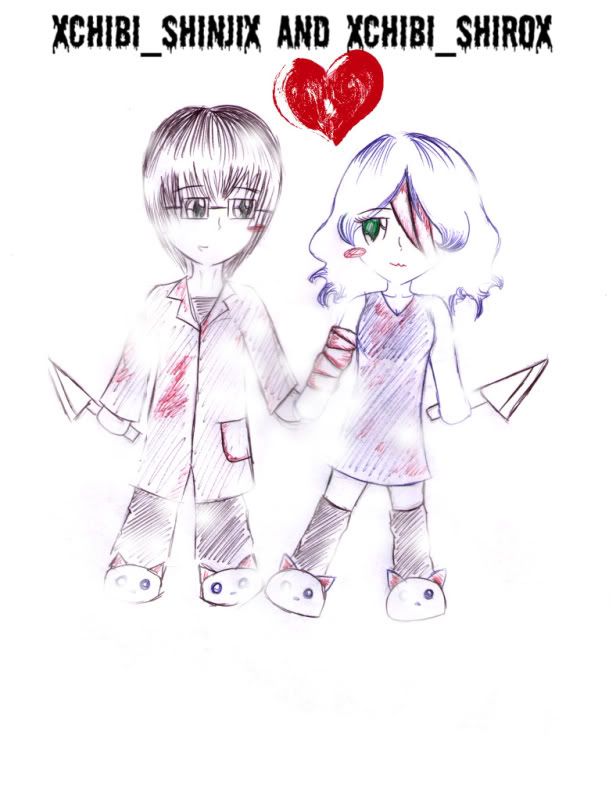 Journal
in the mind of the bubbly xchibi_shinjix
xchibi_shinjix thoughts.
Just small things I like to put out for others to look at.
Multimedia
Signature
mamotte ageru