About
Yo. I just got back on Gaia after a few years. I really like it now and you'll see me all throughout Gaia. I am bisexual and proud, and I stand up for myself. I do not do FB or twitter! I have a formspring so feel free to ask me questions! If you'd like to know how Final Fantasy and music has overwhelmed me, then continue reading below.

~~~~~~~~~~~~~~~~~~~~~~~~~~~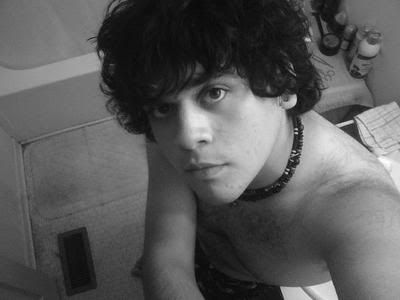 ~~~~~~~~~~~~~~~~~~~~~~~~~~~
With all that said I LOVE fantasy-fiction. I also love the Japanese culture, the food, and of course the technology. Gaiaonline has always held a special place in my heart. I am a huge fan of the collectibles and I will one day soon here in the near future start selling collectibles myself! So keep an eye out!

I also apologize for the dull theme. More to come later.

I have been a Kingdom Hearts fan ever since the beginning. Shortly after that I became a huge Final Fantasy fan. I love both series equally but I lean more toward the Final Fantasy franchise. Both composers Uematsu and Shimomura are phenomenal and inspirational people! Most newly recent is Hamauzu, and all three hold a dear place in my heart. Square-Enix is the best video game franchise, IMO, and I will stand up/pursue my deep passion for them!

Ultimately, I am not fake. I am very real just as the next person. I am who I am in my signature photo. With that being said I am a classical musician who loves playing, learning, practicing, writing, and arranging music. I currently am undergoing two bachelor's degrees and I have no idea where it will end me up but I am very hopeful for the outcome in the near future.

Many people do not know this about me but I love to arrange and/or transcribe music. I used to do it all on my own, with no help or motivation from others, to take a piano score and arrange it for orchestra (or vice versa). Specifically with the music from video games.

I hope to further my deep unnoticed talent for transcription and arranging, and hopefully make a living off it somehow in the future. Another dream goal is to be in a professional orchestra, recording for video games, films, and regular concerts. For those who are wondering I am a clarinetist, both Bb soprano and Eb sopranino. it is one of my majors and I have a $20,000 scholarship. I do also play a little bit of piano, but I am no prodigy at it. I like to sing, too.
Friends
Viewing 12 of 15 friends
Signature

currently playing:


formspring me