About
My personality is simple I am kind to others and I treat each other equally,I love my music as it is a HUGE part of my life,My music shows my mood usually so if my music is sad,or happy then thats what I'm feeling.
~Mia
[*~*~*~**~*~*~*~*~*~My Playlist~*~*~*~**~*~*~*~*~*~*
http://www.gaiaonline.com/games/launch.php?&g=vj&userId=11744333&playlistId=606773&_gaia_t_=234
Friends
Viewing 12 of 19 friends
Journal
!!!!REA RULEZ!!!!
Well thats not what he thought....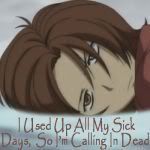 XD
Multimedia
Signature
RpC
Name:Sky
Age:16
Race:Wolf