About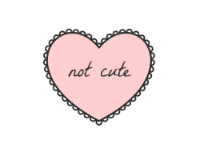 "Call me Daddy"
Taken by Sagie-Chuu
~Female/Princess/Angel/Wizard/Scorpio~
Well, I guess I'll start by saying my name is Lizzie. I am 19 years old~ and I like anime!
Yui Hirasawa and Gandalf the Gay are my spirit guides.
I enjoy listening to any music
Music Im Listening To
. I play either the PS3 or PS2.
I enjoy all things cute and pink. Yes, Pink~ But not that super bright pink, but that soft pink that makes you wanna snuggle a llama.
I LOVE LLAMAS and CATS! I'm a hopeless romantic.
While I seem super energetic on here I am actually REALLY shy and just introverted.
For those who know what the "Personality Test" is; I am an INTP. A Message to the Depressed.
Oh, You aren't here to know more about me?
Oh? You're just here to stalk my page and grace it with your presence, you say?
Well Don't let me stop you!
Stalk Away!
I

DON'T

accept random friend requests, but I do love random PMs, They make me oh, so, smiley~
Where You can Find Me:
Tumblr.
Newgrounds

The Fellowship
Sagie

Cutie

Toni

STALKER

Manservant

Leah Claus

Carriesaurus

Mikky

Saki
Friends
Viewing 12 of 116 friends
Journal
Deep Secrets of Fallen Leaves
When I have the time I'll most likely use this journal to include my art, personal entries, and pretty much anything.
Multimedia