Iz meeee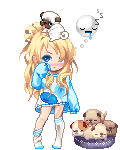 Birthday: 08/10
Aboot.
Welcome to my profile.


My name is Julia.
I am 18 years old.
C A N A D I A N.
I own a pet moose named Ron. He shoots lasers out of his eyes. Yeah, I know, he's pretty ******** cool.
Favourite bands are Guns N Roses, Metallica, Foo Fighters, Muse, ACDC and Pearl Jam. I am absolutely in love with Eddie Veddar.
TAKEN by the most wonderful guy in the world.
Favourite actor is Anthony Hopkins, hands down. That guy can play any role. I guess my favourite actress would have to be Sandra Bullock.
I'm a huge Marvel fan. Star Wars is pretty awesome, too.
I LOVE to role play.
Aaaaand, Chris Evans is my bae.