Wormmon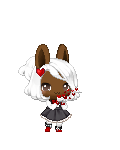 Details
Last Login

05/03/2015 12:31 am

Member Since

03/11/2006
Gender

Male
---
Interests
Favorite Movies/Anime
About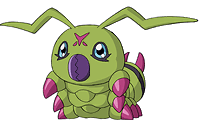 Hello there. I am Wormmon. You may call me Worm, Wormy, or Wormmy for short. Or you can just call me Wormmon.

I love to meet new people and make new friends all the time, so don't be shy! Leave a comment, send me a PM, or ask me for my Skype, I don't mind.

Love video games. My favorite video game series is Kingdom Hearts. I am a proud Sora fanatic. I also love the Batman-verse and I am a big d**k Grayson fanatic as well.

I love to crochet, knit, make things from Premo and Sculpey III, and several other little crafting hobbies that aren't as big as the first three I listed. One thing I would love to better myself at would be Sewing. I'd also like to get myself to bake more!
Friends
Viewing 12 of 122 friends
Journal
Wormmon's Journal
What's Going On.
Multimedia
Signature

▬▬▬▬▬▬▬▬▬▬▬▬▬▬▬▬▬ ★ ★ ★ ▬▬▬▬