wolfkisser1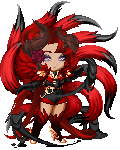 About

Yes i love kpop (have since the 5th grade and im a sophmore now.)

Need info on kpop or a layout of it, hmu.

I am an otaku, straight up no doubt about it.

Like many, Music is my passion. It is the air i breathe and the land i walk upon.

Wanna be fried?-Add me, i don't bite...not hard anyways.

Wanna chat?-HMU

Enjoy your visit and have a great day.

Friends
Viewing 12 of 202 friends
Signature