About
I'm really not all that interesting, but if you would like to know something about me, just let me know!
c:
I AM UTTERLY FANTASTIC.
I love the AT. It is my home.
<3
Art I've Received:

By: Seabby.
By: shesempty13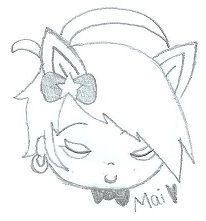 By: vanilla teabag

By: Axele Faile
Friends
Viewing 12 of 43 friends
Journal
Wisco Journal of Uberly Cool Things Now Available for $29.99!
Look into Wisco's life! Only 25 cents for visits!$29.99 for a season pass!
Signature
Happy 9 years on Gaia to me.
You've officially consumed 3/7s of my life.

Questing: Whispering Wisteria
13.3/18mil