winterlover2010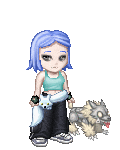 About
yea... i'm Amber.... don't really do this... sooooooo yea.... lol well ya know my name wanna know anything else message me. cya!
Signature
if you wanna cause someone pain
cause them emotional pain
physical pain may hurt
but it's easier to get over them emotional.

it's easier to get through emotional pain when you have someone there to help you out. it's hard when you do it by yourself.