About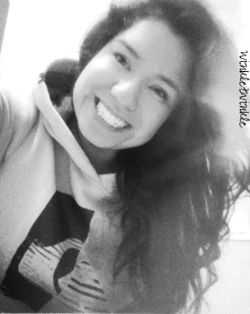 Cali ♈
l

l
1993
l

l
Ṧ ṫ Ṝ ἆ Ḯ ḡ Ħ ẗ
l

l
Random
l

l
Shy
l

l
Goofy
l

l
Hyper
l

l
Caring
l

l
Quiet
l

l
❀
Quick

Info:
ϟI'm a triplet... don't ask for pictures pls thank you
ϟ4' 11
ϟCollege student
ϟBirthday is on a "Holiday"
ϟ

Winter
❦
ϟAlternative Rock ϟOldies [20-70s] ϟDisco [80's 90's] ϟClassical
❦
ϟDub-step ϟTechno ϟChristmas songs [randomly during the year] ϟBookworm ϟNature ϟGardening
ϟBubble Tea, Milk Tea, Green Tea [Tea lover] ϟSushi ϟLearning new things [taking on a challenge] ϟDancing (athletic)
☪
Never think you are weak. Never think you are not all great. Never think the world turns its back on you cause honey you are one of a kind and no one can't replace you. There will never be another you. So know this... you are awesome. You are brave. You can do anything that your heart desires, just don't give up that's the key. You never stopped moving forward... so i ask you this.. keep going and achieve on what you always wanted~
❤
These

stars

mean a lot to me

:

Before you act, listen
Before you react, think
Before you criticize, wait
Before you pray, forgive
Before you quit, try
...
The difference between who you are and who you want to be is what you do



When I look at your profile it doesn't mean I am

stalking

you lol simply means I like to look at your creativity
haha

Sometimes people are beautiful,
Everything about them becomes beautiful
and deep down we all know what true beauty is,
but sadly, most people judge in a blink of an eye,
and when they judge
that doesn't make the judgers
beautiful.
l

l

l
Cmnty
l

l

l
♡
Kik: achieve_it
☆.¸¸.•´¯`
ღ