About

----------------------------------------------------------------
Yo. What's up, Betches~? |D
Name's Wolf: "Wolf" or "Wolf-Chan" will work just fine.
Got a problem with it? No, good! I'm starting to like you already~.
Been surviving in this inhospitable shithole for 18 years and intend to keep at it for as long as God permits.
No need to tell you what grade I'm in, is there? You're all intelligent, civil, sane/ slightly insane boys and girls I'd hope. Moving on!
Things the wolf finds AMUSING or INTERESTING are Wolves/ Werewolves (No s**t, Sherlock. |D), Vampires (NON-SPARKLY PLEASE!),
Knives/ Swords, Dark Novels (Anne Rice is QUEEN of the Vampires, betches!), Movies (Gore, Horror, Comedy, Fantasy, etc.. (TIM BURTON FTW!)), MUSIC (is love~), Sketching (2D Surrealist (Slight Ammateur~ |3), specialty being Humans, Wolves and Werewolves), and anything Strange and Unusual (/points at pet skull~ (I <3 You, Urick~!)).
Things the wolf DAMNS to the deepest pits of Hades are anything Frilly and Pink (EWWW /brandishes flametorch), Zombies (too easy to kill..), Homework (who doesn't? xDD), Bugs Bigger than a Jumping Spider (EWWW~), Cheesy Movies (that includes cheap old monster movies, too), Skanks/ Slutbags/ Dickwads/Asswipes/Suck-Ups, Religion (the worst curse brought upon man),
Bubbly, Cheer-queer People (Go Die please.), Immature Brats (the majority of our Freshman class.. there's TOO MANY OF THEM!), and... that's it!
That wasn't so bad, now was it?
Well, looks like that's all there is to it! That was short and sweet. Like me~ :3 (depends~)! Anyway, iffen y'have questions, feel free to ask.
Comments are welcome just as long as you're not begging for money. I do not tolerate beggars and random friend requests.
Unless we've talked before or I bought something from your store or I owe you an art commish, don't randomly request.
You, my deluded ignoramous, will be ignored/ told off. (depending if you've pestered me incessantly of course..)
Nice talking to you. Toodles and Au Revoir~ /bows respectfully

Characteristics: Calm. Quiet. Apathetic. Artistic. Shy. Stubborn. Intelligent.
CHECK IT OUT

O:<
Anime/ Manga Series
Finished/ Re-Watched:
Kuroshitsuji.
Wolf's Rain.
Trinity Blood.
Peacemaker Kurogane.
Blood Plus.
Soon-to-Be Finished:
Hakuouki Shinsengumi: Kitan.
Hellsing Ultimate.
Bleach.
Cartoon Series:
Grim Adventures of Billy and Mandy.
Avatar the Last Airbender.
Fairly Odd Parents.
Wolverine & The X-Men Animated Series.
Courage the Cowardly Dog.
My Life as a Teenage Robot.
Novels:
A. Atwater-Rhodes.
A. Curtis Klause.
A. Rice.
Gaian Family:
<SISTERS>
Lime Flavored Nailpolish.
I Hisana Kuchiki I.
XxXBloodlust_VampXxX.
TrinityBloodAngel.
Bloody Eva Lost.

<BROTHERS>
His Highness Alois Trancy.
Jin Moonchul.
Crazy Muerte.
----------------------------------------------------------------
----------------------------------------------------------------
----------------------------------------------------------------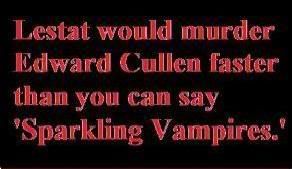 ----------------------------------------------------------------

Journal
The Diary of a Blood-Stained Jane
entries sent in from the mildly insane mind of an angel coated in crimson~ 8D
Multimedia