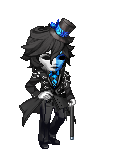 Location: Behind you
Birthday: 05/07
Whishlist~
Hello world, you may address me as Warrior Prototype or Proto for short. I am Canadian and yes, of the female gender.
I like robots.

Any other information is classified at my own desire but feel free to ask me anything.
Oh btw, I draw stuff, if you want something pm me and ask about pricing or bribing c; My DA

Art quest 81/100
Draw me?

-X-
-X-
-X-
-X-
-X-
-X-
-X-
-X-
-X-
-X-
-X-
-X-
-X-
-X-
-X-
-X-
-X-
-X-
-X-
-X-
-X-
-X-
-X-
-X-
-X-
-X-
-X-
-X-
-X-
-X-
-X-
-X-
-X-
-X-
-X-
-X-
-X-
-X-
-X-
-X-
-X-
-X-
-X-
-X-
-X-
-X-
-X-
-X-
-X-
RIP Calvin
-X-
X
-X-
-X-
-X-
-X-
-X-
-X-
-X-
-X-
-X-
X
-X-
-X-
-X-
-X-
-X-
-X-
-X-
XXX
-X-
-X-
-X-
-X-
-X-
-X-
-X-
XXX
-X-
-X-
-X-
-X-
-X-
-X-
-X-
XXX