About

♥ True Trans Soul Rebel ♥
Veritas bless your transsexual heart.




Name:


Gwynevere River Song.



Age:


25.



Likes:


Purple. Physics. Mathematics. English. Knowledge & Wisdom. Sex, Drugs, and Rock 'n' Roll. Peace. ++ So much more.



Dislikes:


Tradition. Poorly constructed arguments or lack of critical thinking. Prejudice. Apathy.



Achievements:


Certified Pharmacy Technician at 18.

B.S. in Physics (speciality: radiation)
University of Texas at Austin '15.
Research experience: Biophysics & High Energy Physics.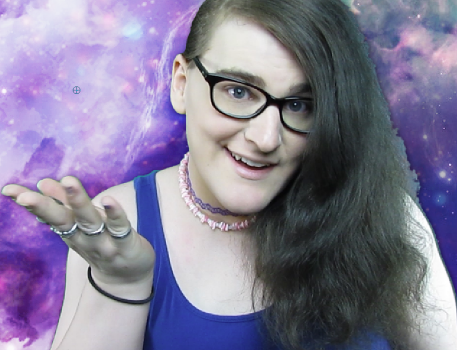 500 years I was a ghost for you. 500 years I was lost for you.
†Yet to be born, you're already dead.†
Friends
Viewing 12 of 94 friends
Multimedia
Signature
"Physics is like sex. Sure, it may give practical results,
but that is not why we do it." - Richard P. Feynman

YouTube:
SJW/Science/ETC
&&
Night Witch Gaming
femandrogyne goddess: she/her
P.L.U.R. & take no s**t
Love/Hate