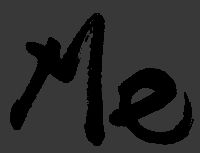 Allo!
My Biography:
Age: I'm old enough to know from right and wrong. I understand adults more than they understand me. I see more out of people.
Art: Photography, Fine, and Film.
Music: TBH, I'm not musically talented. But I can decently play the violin and piano.
Sports: Swimming, track, tennis, and sometimes biking.
Friends: I have enough friends. They might be a rowdy bunch, but I love them.
Family(real and gaia): My family silly to the core. Thats why I love them.
Religion: It's a little confusing. Especially, the understanding of it. But its worth it.
Culture: I fit in fine. I just don't care.
Philosophy: If you work hard for what you do. You can achieve things greater than false love.