Virgo Whiskers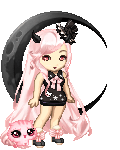 Last Login: 08/28/2015 3:06 pm
Registered: 05/21/2006
Gender: Female
Birthday: 09/01
Equipped List
Interest Tags
Favorite Movies/Anime
Favorite TV Shows
Favorite Reads
Favorite Music/Bands
Hobbies/Interests
Wish List
About
Need to update all this soon.. and I will when I have time.


I'm 32 and a huge anime fan. I go to school at Idaho State University. I should graduate May 2013. I suggest to all you younger people, don't put college off. It just gets harder the longer you wait. My interests are a variety of geekdom stuff: Anime, D&D, Magic: The Gathering. I also like non-geek stuff. Movies (Comedy, romance, romantic comedies, phsycological thrillers, horror.. and on the rare occasion drama), Music (Anything based in punk.. pop punk, emo, indie, good ol fashion punk, and also various rock. I don't like scremo, really hardcore stuff), and books... but the books bring me back to geekdom really (Harry potter, Hitchhikers guide to the galaxy and ANYTHING by Dean Koontz, although Twilight Eyes is my favorite). Want to know anything else about me? PM me.. or leave me a comment. I'll get back to you in time.
Journal
Virgo's Journal
It started as a dream journal, but now it's just a place for my art, really.
Signature

For artist info, see my last journal entry.

Bump