Mae Govannen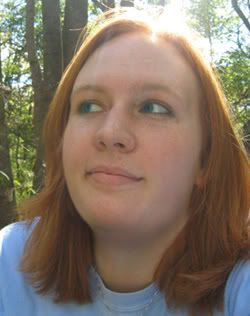 I'm Vendie, and I'm probably the silliest 22-year-old ever. I just graduated from college with a degree in political science. I hope to head to either Washington DC, law school, or both...
biggrin
I'm really easily distracted and have a hard time working on one thing for any extended period of time. I'm also a pretty average twenty-something who likes to sleep, watch movies, read and listen to music. I am a little odd in the fact that I love constitutional law and watching CSPAN. But I'm not all politics, I promise. I love LOTR and Sailor Moon and you may often find me perusing fanfiction.net trying to avoid Mary-sues and slash (my penname is Vendie of Rivendell, look me up!)
Never underestimate my Jesus.
heart