About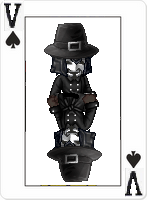 Hello, i'm Veiswalkren, just call me Veis. I'm a zOMG chest-hunter and i'm a soloer, normal or Medic-Prankster. I love hunting treasures and then hanging out to raise my Ghi and have fun.
I'm an official house designer, my house is always open if you want to have a hangout in a nice place, and i'm sure no one will bother you there =)
Right now it is called the "Veis-bar-ken", a modification of my name, you noticed. It is a modern, but classic bar, to stop there and hit the spot ;D
Click to go to the Veis-Bar-Ken
Name: Veis
RL Name: I don't want to reveal it.
Age: .
Hobbies: Videogames, Making Hot Cocoa, zOMG, browsing Wikias, watching Videogame's AMVs on YouTube.
Favorite kind of music: Jazz, Techno and Techno Jazz.
Favorite song: Irony, none of the class of above.
Link
Gender: Male
Attraction: Heterosexual, 100%, for ever.
Country: New Zealand
Languages: Al Bhed, English, Spanish.
Favorite Food: Mom's Lasagna, Spaghetti and Tacos. Also Maruchan's Instant Ramen, and Packed Coffee.
Favorite TV shows: Drake&Josh, avatar the last airbender and Spongebob SquarePants
Favorite Movie: The Incredibles
Favorite Videogame: Samurai Warriors 1, Samurai Warriors 2, .hack//G.U and Skygunner.
Favorite quote: "Ants got smaller brains than humans and still we are more stupid"
Erm, see you later! 8D

Friends
Viewing 12 of 19 friends
Journal
Netslum Trashed Notebook
The life of a Netslum-Dweller, in this dirty notebook found on the floor of the Netslum.
A dirty and raged notebook saying on the top "Veiswalkren", foun don the Netslum. It seems like a journal of a Netslum-Dweller...
Multimedia
Signature
lady gaga sucks. thanks.