I'm Wearing....
How to make dream avi!!!
just go to this site

http://www.tektek.org

and select dream avatar.

HAVE FUN AND GOOD LUCK

XD

http://tektek.org/avatars/vbngg
I want these SOOOOO BAD!!!!!
Quote of the Day!
"Love is a many splended thing. Love lifts us up where we belong. All you need is love." -Moulin Rouge
THIS IS ME!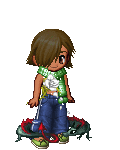 Last Login: 01/13/2014 9:02 pm
Registered: 02/02/2009
Birthday: 01/02
MY LIFE!!!!
Hey!

Name:Emily
Place:NY
Status:in a great reationship
Intrests:see below
Fam and friends on gaia: lil sis, bf, and bff

Did you know that there is a book about my little town in the middle of nowhere? It's a really good book. And yes, it's about vampires. lol!

lol! Me and my bff had to recreate a greek myth! Have fun!!!
http://www.youtube.com/watch?v=ns69QCbfi80

idk what else to put........

w/e that's all for now!
I Love This Stuff!!!