Vashtya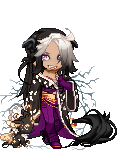 Details
Last Login

02/21/2017 8:34 pm

Total Posts

87034

Posts Per Day

17.22

Member Since

12/19/2003
Location

The Shores of Atlantis. :D

Gender

Female

Website
---
Interests
Favorite Reads
Hobbies/Interests
About
biggrin Biiiig time breedables ho, at your Service! biggrin Feel free to stop in and leave me a quick hello...and while I'm not as active anymore, still I give SOMUCHLOVE to Maplestoryyy, and all the wonderful buds I have who still play!

on Maple, I generally like to be as annoying as possible, and am MAPLEMARRIED to Lizzu, who's totali mi h0re.

With that said, I spend far more of my time, lately, on WOW. US Server Kirin Tor, Alliance side! Sooo, if you're on there, poke at me (I'm Vashu on there! biggrin ). I don't bite, promise...unless asked ;D.
Friends
Viewing 12 of 191 friends
Journal
Vashty's Thoughts
Wootwoot, innerworkings of a gaian addict, yo. :D
Multimedia