VampireDraculina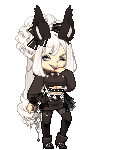 About
Hiyaki and welcome to my profile!

My real name is of little importance unless you are a close friend or know me in person. But, please feel free to call me Vampy. I am Mexican, if that matters at all. I am a 25-year-old, charismatic, artistic, college student. I am currently enrolled Majoring in Psychology and Minoring in English Language/Literature. I also have a full time job, so my life is pretty hectic. I have my BA in Psychology and am currently working at a local ampm gas station while continuing my studies!

I currently live in Merced, CA and just trying to find a way "out" so to speak.
Much like everyone else on Gaia, I love anime. I read Manga. I love animals. My favorite colors are purple and red. I love The Nightmare Before Christmas; it is my favorite movie

I adore Halloween. And am fascinated by Zombies. I also happen to be obsessed with Penguins and cupcakes. I have the mouth of a sailor!

Ummm...let see here... Not sure what else to say. If you'd like to know more, please befriend me and we can chat? I love random messages or comments on here!

I welcome any and all new friends. But, please...

DO NOT RANDOMLY ASK TO ADD ME IF WE HAVE NEVER SPOKEN BEFORE

. That just makes me think you want to use me for one thing or another... I am a very paranoid human being

Though, if you see me around in the R&C (art shops/forums), you will notice that I am very nice and overly affectionate!

Please do not be offended by this or take it the wrong way! D; I tend to call everyone (whether or not I actually know you/have known you for a long period or extended amount of time) by pet names such as "hunny", "hun", "sweetie", "babe" or anything else along those lines. The only thing I will not call you is "baby". ((Usually reserved for my significant other only.))
Also: I do not give random donations! D; I'm sorry. I only donate and gift things to friends! ; u;

P.S. I abuse smileys on here!





[b]Current Favorite Quote:


"Everything will be okay in the end. If its not okay, then its not the end." - Harmony_SH ♥



[Questing]





What?:

Gold? ;A;


Art?:

DJ Lune

, Christmas_chan, !2ice, Princ3 Mana,

Dotty

, Silverbleed, Colenol Darko, Bluefeathers_onDA AND RoChan.


Items?:

*Points To Wish List*


Donations:

Yes, please! Anything at all would be GREATLY Appreciated! ;~;<333


Currently Questing:

Gold for Art! (Or just art? :'D )



Profile Last Update: February 23rd, 2015
Friends
Viewing 12 of 220 friends
Journal
Saw You That Bird...?
Hodwy! ^.^
Here is where i will (most likely) only post up new and old dream avi's as well as tektek's of my OC's and their descriptions :heart:
Multimedia