VampireDraculina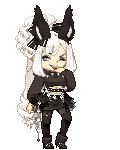 About
Hiyaki and welcome to my profile!

Please feel free to call me Vampy. I am Mexican, if that matters at all. I am a 26-year-old, charismatic, artistic, college student. I am currently enrolled Majoring in Psychology and Minoring in English Language/Literature somewhere in central California.
Much like everyone else on Gaia, I love anime. I read Manga. I love animals. My favorite colors are purple and red. I love The Nightmare Before Christmas; it is my favorite movie

I adore Halloween and orange things

And am fascinated with Zombies. I also happen to be obsessed with Penguins and cupcakes. I enjoy comics. I love Deadpool. Speaking of which, I have the mouth of a sailor!

Ummm...let see here... Not sure what else to say. If you'd like to know more, please befriend me and we can chat? I love random messages or comments on here!

I welcome any and all new friends. But, please,

DO NOT RANDOMLY ASK TO ADD ME IF WE HAVE NEVER SPOKEN BEFORE

. I won't accept. Just an f.y.i.
If you see me around in the art shops/freebs, you will notice that I am very nice and overly affectionate person!

Please do not be offended by this or take it the wrong way

! D; I tend to call everyone (whether or not I actually know you/have known you for a long period or extended amount of time) by pet names such as "hunny", "hun", "sweetie", "babe" or anything else along those lines.
Also: I do not give random donations! D; I'm sorry. I only donate and gift things to friends! ; u;

P.S. I abuse emoticons on here!





P.S.S. BBLUBHLUBHLBUHBLUHBBLUHB <3





[b]Current Favorite Quote:


"Everything will be okay in the end. If its not okay, then its not the end." - Harmony_SH ♥




Profile Last Update: August 28th, 2016
Friends
Viewing 12 of 230 friends
Journal
Saw You That Bird...?
Hodwy! ^.^
Here is where i will (most likely) only post up new and old dream avi's as well as tektek's of my OC's and their descriptions :heart:
Multimedia