About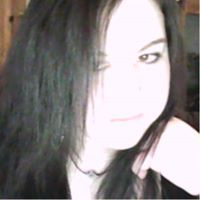 First off for those of you wondering, its me Koduka.
Ahem, now that that's out of the way:
I am 22, was born and raised in southern New Hampshire but moved to Knox Tennessee when I was 19 then moved back on October 5th 2013. I am Goth and I love it, couldn't see myself any other way.

As for work I've been working lately at Subway. Love the people love the food. XD
I love talking to all sorts of different people so leave comments or PM's you crazy people.

I do not do donations though. I might occasionally help someone out if its with in my budget but if I don't please don't think I hate you. D:
As for my personality uhm, smart a**, nice, random? I don't know? I'm me, if you want to see it just talk to me. Not that hard, I don't bite...everyone. ;D Only one or two people I bite. >: D
Have any questions, ask.
Friends
Viewing 12 of 242 friends
Journal
Koduka's Journal
I put some things in here that I usually would like feedback on. o .o So...give me some...
Multimedia
Signature