VainKitty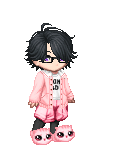 Details
Last Login

08/26/2013 12:22 pm
Gender

Female

Birthday

08/11
---
Interests
About
Art Mule

Username | VainKitty of course!
RL Name | Madalynn |D . But please don't call me by this unless we're friends ; v ; .
Age | I only tell friends !

Really Loved Peeps | Hanasaur is my lovely butt~ . Hems(l)ut is just perf . Zafiro Silverland is 2 kind 4 u . I really admire Ehbi . K ii t t e n - B oo is always having trouble but I luff her and omfg I could say so many nice things about her .
Little Deets | I role play. Cats are boss, I have six. I'm a leo, zodiac, && tiger, chinese zodiac. I looove pokemon. We're probably not friends ~ .
Journal
Hammy's Art && Stuff

Multimedia
Signature

vanit
I'M BIPOLAR // MANIC DEPRESSIVE
vanityva
DON'T LET ME BOTHER YOU