Vaiche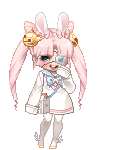 Details
Birthday

05/21
---
Interests
Favorite Movies/Anime
Favorite TV Shows
Favorite Reads
Favorite Music/Bands
About
My name is Emika, but people just call me Emi. I am Chinese & Japanese in Maple Syrup Land. I'm an aspiring business owner.
I love my friends, and am grateful for the time you allow me to spend with you.
Some of my interests are eyeballs, antlers, film noir, gaming, Polaroids, candles, cork boards, and writing/drawing. I'm pretty much your typical girl, nothing special.
ponponwonton




Instagram

-

esuzu_

twitter

-

esuzu_












STREAM


Currently not streaming.

FAVOURITE ARTISTS


An evergrowing list of some of my fave artists on here.

OC WEBSITE


My Original Characters and their stories; a gallery.




















Journal
My World.
My thoughts of the day, after I turned 1OOk.

Multimedia
Signature












hi i'm

Emika


mudkips ♥ i love my dumb.


art by pantec





talk to me pls
ヽ( ★ω★)ノ