Utenko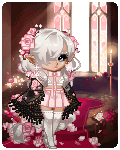 Details
Last Login

01/20/2017 8:56 pm

Total Posts

3227

Posts Per Day

0.67

Member Since

11/13/2003
Location

Under the sea

Occupation

Water nymph

Gender

Female
---
Interests
Favorite Movies/Anime
Favorite TV Shows
Favorite Reads
Favorite Music/Bands
About
my etsy store
.
I love playing various types of role playing games, too such as Final Fantasy (VIII, X, and X-2 are my favorite), Mischief Mischief Makers, some Kingdom Hearts games (although it's pretty crap now), Ninja Gaiden, (CLASSIC) Sonic the Hedgehog (ending at Adventure 2), and a few other random games.
Since I've been getting a lot of them lately, I do not accept random friend requests. Get to know me first, thank you. My friends list is almost full as it is.
June 26th, 2009--
My avatar has been featured! I would like to thank you all for visiting my profile and thank you for all your lovely comments.
Friends
Viewing 12 of 91 friends
Journal
Utenko's Gaia related stuff

It's basically just a log of my Gaia related activties, plans, goals, etc. I have a Livejournal for my personal/daily stuff.
Multimedia
Signature
Sprite made by Angelic Lela
Check out my YouTube channel