Meditation Chamber
My Tank
Uriana the Transcended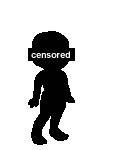 Birthday: 11/08
About
I am Uriana.




I was the protector of the previous universe, you could say I had the same duties Master Shadow and Mecuniv have now. For reasons I can't remember, my past is hazy to me because it's been so long, I was trapped in the Cosmic Collection. It's quite lonely there, nothing but empty space, you're all alone with nothing to do but think. You have no purpose, you just...exist. Then one day, after several millennia, I found myself plucked from this emptiness. Suddenly, I had a body again, I could feel! I could move! That was the first time I met her...

Before me stood Mecuniv, not more than an adept. Somehow, she had got a hold of my skull due to some magickal backup during a sacrifice to some giant clam. [Doesn't make much sense to me, but perhaps you know...] She was in awe, she hadn't been expecting a creature like me. We introduced ourselves and she got back to work, crying softly. She had been trying to bring Shadow back, even the Master's Council saw little hope. Nothing ever escapes from the Cosmic Collection...

But something had, me. Mecuniv wouldn't give up. She knew that if she had something of Shadow's, something he could not live without, she could draw him out. She remembered something, he'd transferred some of his essence into her previously. She began the ritual, and Master Shadow appeared before us. Mecuniv collapsed from the strain. I was introduced again and he offered to let me stay, I could prove an invaluable asset. I've been with them ever since...

I owe Mecuniv so much. Life debt does not even begin to cover it. I will always be loyal to her. I will let no harm come to her. Our bond is so strong, I know whenever she needs me, but that may also just be because I'm a Psion. We've been becoming closer and closer. I know she loves me. Shadow doesn't seem to mind, what man would? I just hope she's happy with the arrangement.