About
Hi there. My name's Kevin, 24, Philippines. I've been here before, forgot what my previous account was though. But anyways, just add me or send me a pm if you want to talk.

I'm mostly friendly and a bit chatty, although I do tend to heat up quickly in a debate. But outside the debate, it's like nothing happened, lol.
Signature
Questing OMG
Donations are very much welcome

Thanks to Shusii for the awesome sign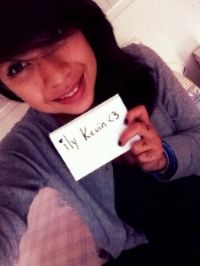 I love art. Draw me?