About
Aletaria → unchanging → x final farewell → unchanging
Here we are.
TL;DR :: [click to view my comments] or [add one]
Call me unchanging, Nansee, or a nickname. Whatever blows your hair back. If you're bald -- whatever sets your sails.

Boredom can miss me because I'm a detail fanatic, oddball, and aspiring journalist. My fuel is my appreciation for many, many things. No matter what my failings are I find delight in humans, non-humans; nonfiction, manga; street fashion, Lolita fashion; hip-hop; Kpop, the color crimson, the color beige; bustling intersections, late-night walks; and language, both informal and formal. The gritty, pretty, and everything in between basically.

It's predictable chaos. We find our balances somehow, so I'll find mine.

Really, I always have self-improvement in mind, despite being all too familiar with the feeling of having words die inside my throat. Deference is a habit, but I can also be flustered and casual and crap. Watch out for the quiet ones, as they say. Or perhaps they're the ones watching you.
Multimedia
Signature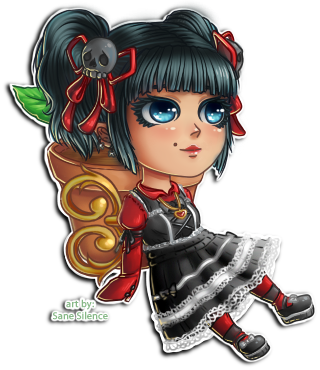 [size=11]stay frosty | stay frosting
Yeaaah, girl.



a dreaming doll is the [size=15]白 to my 黑。

as of 6/16/16, ewrr wants to show me
a few things ( ͡° ͜ʖ ͡°)[/size]