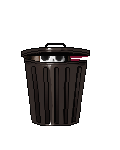 Hello, I'm Sam. I'm fifteen, and live in New York.
My Face
I'm Agnostic, optimistic, straight, and a Martial Artist of eight years.
I play Saxophone and Guitar, and I listen to Rock and Metal.
I don't go on Gaia much anymore, personally I feel it's getting out of hand.
I try to live life simple and hope to be easy enough to get along with.
Don't be a d**k and I won't be one back. Pretty straightforward, I'd hope.
That's pretty much it. Feel free to PM me or whatever.