About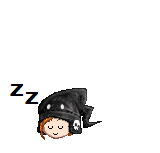 Hello. I am twizted child eve. I live in central NY.
Married July 15, 2012. <3
I have 6 adorable male chinchillas. <3
I love grunnies and Halloween.
I love avatar art. View my Journal for art.
RIP Sweetly_25 <3

Favorite gaia donation items of all time: Mini angel wings, mini nitemare wings, Horns of the demon, OMG, angelic pendant, grunny, angelic and nitemare scarves, chain wallet, nitemare sash, demonic and winged anklets, OMG scarf, masterpieces.

Friends
Viewing 12 of 53 friends
Journal
Art
Signature