Journal
I LOVE TURTLES!!!
Hi! Im an asianmexican. It's so freak'n awsome.
Interest Tags
Favorite Movies/Anime
Favorite TV Shows
Favorite Reads
Favorite Music/Bands
Hobbies/Interests
Wish List
Turtlechick37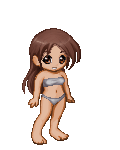 Last Login: 07/28/2007 9:19 am
Registered: 01/26/2007
Gender: Female
Equipped List
No items equipped.
About
I really love turtles!!! they r awsome.lol. my life isn't all about turtles i love shopping too. plus here in texas i have my bff darian aka momiji_is_2_cute. i love 2 do mostly swim, bike ride, go to the movies, and my #1 fav. is hang out wit darian.

Signature
Turtles are sooooooooooooooooooooooooooo awsome!!!!!!!!!!!!!!