About
So, let's see...about me...friends call me Tsuki, Cupcake, or Fanfiction. I play guitar and love to horseback ride. I am the nerd of all nerds and the geek of all geeks. *bows* I am a music junkie. Some of my favorite musical artists currently are Evanescence, Breaking Benjamin, 12 Stones, The Red Jumpsuit Apparatus, Hinder, Chris Daughtry, Papa Roach, and Good Charlotte, to name just a few.
I love (and enjoy ranting about) both the canceled TV show Teen Titans and my current obsession, the manga/anime Fruits Basket. Beast Boy and Kyo are my favorite characters from each.
I write Fanfiction - I am TeenTitans4evr on fanfiction.net - and love to get reviews and find fellow Gaians on the site!!!
I'm an avid reader as well, just a few of my favorite novels or series being:
Twilight

Harry Potter (It's over...

)
To Kill a Mockingbird
Wicked: The Life and Times of the Wicked Witch of the West
Blood and Chocolate
The Silver Kiss
Current news:
I just finished Harry Potter 7!!! Feel free to PM me if you've finished it, too, and we can chat and rant about how it ended and how we wish it could have ended!
Thankies for visiting my profile!!!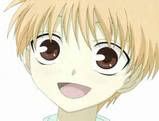 What type of Fae are you?
Friends
Viewing 12 of 35 friends
Journal
Raven4evr's Gaia Weblog!!!
Here I talk about music, hobbies, television, computer sites, movies, pets, and pretty much anything else that I think up! Comments are welcome (flames too :P) and I love to chat!!! --_--
Multimedia