About
Welcome, soon-to-be victims~!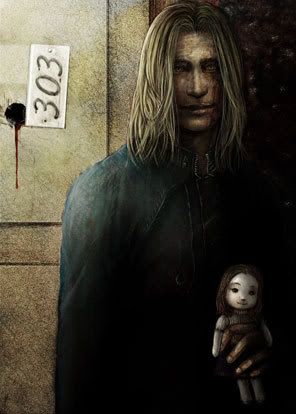 My name is Walter Sullivan. I am 24 and I am a murderer. I would tell you more... but it wouldn't matter. You're going to die, anyway. Now, hold still. This will only hurt a lot...
What are the 21 Sacraments?
The 21 Sacraments for the Descent of the Holy Mother is a ritual taught in The Order, specifically the Holy Mother sect. This obscure ritual required 21 specific sacrifices that the cult believed would create a "Paradise". The 21 Sacraments is first mentioned in Silent Hill 4: The Room. Walter Sullivan prepares to complete the 21 Sacraments.
Walter Sullivan learns about this ritual in his adolescent years at the Wish House orphanage. When Walter was a child, he began to believe that Room 302 was his "mother," and was told by Dahlia Gillespie that he could "wake" his mother by completing the 21 Sacraments. As an adult, Walter Sullivan chose his victims because of revenge, kindness (Eileen Galvin) or because they were inhabitants of Room 302 (Joseph Schreiber and Henry Townshend). In one ending of Silent Hill 4, Henry Townshend is able to stop the ritual from happening by defeating Walter Sullivan, saving himself and Eileen. Another shows the ritual of the 21 Sacraments being successfully completed.
One last note:



Please, do not ask me to be your "lover". I will stab you repeatedly if you do. Believe it or not, a romantic fling with a serial killer will always end in disaster.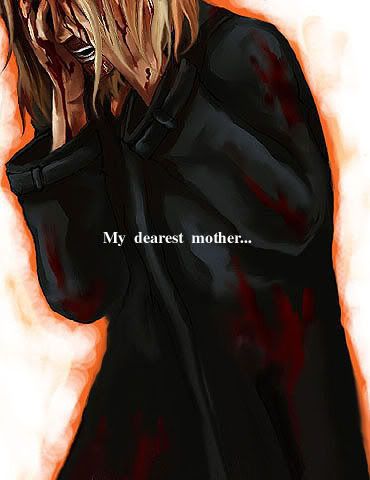 Friends
Viewing 12 of 65 friends
Multimedia
Signature
Gaia's Official Walter Sullivan. <3
Unlike Kerli, I love ta love ta kill ya~!