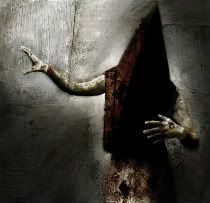 "Misty day.
Remains of the judgement."

____
Comment
Your punishment starts here.
TRSHE PROTOCOL
CLICK HERE
We as a gaia family are proud supporters of The Real Silent Hill Experience by TwinPerfectChannel.
Do you want to understand the real story behind Silent Hill, and not the same reshuffled crap that the businessman behind Konami, and the crazy fans like to speculate which isn't supported by the actual game creators? Look at these, this video is roughly now about four hours long considering the last two videos, however the main points before that go to about two and a half hours long.