tripsker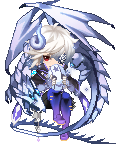 Last Login: 11/27/2015 7:57 pm
Location: Northeastern United States
Birthday: 06/30
About
"tripsker" is a bit of a toungue twister, so uhh… you can call me trip if it's easier!

I prefer to keep my real life and my life on here seprate, but I will tell you this: I'm twenty and honestly, I have no clue what I'm doing with my life at the moment aside from living it.

But I do have interests! Interests abound! Aside from being a dork who loves anime, manga, videogames, and cosplaying I also love working on makeup effects. I also like drawing, but I haven't picked up my sketchbook for far too long. ._."

I'm not the best at talking sometimes between long lasting concussion issues and anxiety, but if you feel like talking to a semi-shy goof like myself just shoot a PM my way!