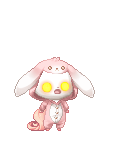 Last Login: 03/11/2014 7:42 am
Registered: 05/09/2010
Location: Canada
Birthday: 03/24
こんにちは!

僕の名前はOLIVEです。
はじまめして。

私は二十二歳です。 あの・・・ ジェンダクィアです。
私は学生いません、でも仕事が有る。えと・・ カナダ人です!


Hello!
My name is Olive. It's nice to meet you!

I'm 22 years old. I'm not a student, but I have a job. o w o
- w - I'm a Canadian. So yippee for that!

I really spend most of my time watching TV and going to work,
but I'm getting back into writing now so that's why I'm back on Gaia!
I work in a call centre giving technical and billing support for Americans over a chat program.
... It can be really odd work.

I'd like to get to know you, and I'm a friendly person so why not shoot
me a message? :3 Always gotta like making new friends!

This profile makes me sound dull.