About
Hi, my name is Angie and I'm a recovering chocoholic. *pause* Aww, who the hell am I kidding. I'm an addict.



Not much to say about me other than I'm a breedable/changeable pet shopowner, colorist, tagger, and addict. I love shiny pets.

Angie the character, is a fox-girl, transplanted to the continent known as Gaia for a reason. Her significant other is on another country, fighting a war he never should've gotten into, and she awaits his return, hoping he'll get her letters as to her move, and find her when he's able. Living just outside of Barton Town, the fox-girl takes care of a variety of creatures, great and small, to help combat her loneliness in a strange new place. She's made quite a few friends already in this new place, having lived here for 3 years now.

Angie the player BEHIND the character, is the average girl, currently a stay at home mom who likes to have fun. A lot of my time is taken by my family, but I do like to hang out on gaia, play Maplestory, and fiddle with various other internet things. I design my own websites, though I've lost the interest to do such things as of late. I have NO drawing skills what so ever, but I do like to color other people's lineart, mostly with natural themes. I do a fair share of roleplaying, and am mostly found within the Shadows of Africa shop guild, as well as the Changeling shop and the Feli Playgrounds. I do have other favorite hangouts, but those are the three area's you're most likely to see me.

Not much else to say at this point, other than it's close to my third gaia anniversary, which is rather cool. Most sites don't hold my attention that long. Yaaay for Gaia!


Blue Boxes: 26
Pink Links: 61
Enchanted Trunks: 61
Golden Enchanted Trunks: 12
Pink Boxes: 12
Brown Boxes: 15
Come Home Soon - SHeDAISY
Less than a month until my best friend comes home.
I'll wait for you till the end of time...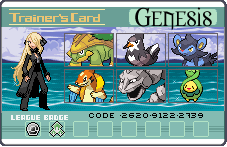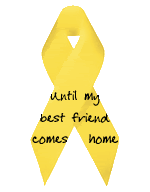 Signature


Angie is currently..: .:.Finally graduated with her Bachelor's Degree! @_@.:.
Also: Slowly coming back and enjoying things again.
Much luv to Hiru, Vashty-mon, Annora and Zoober too <3!