About
:3 ill never tell XD.
Toddy is my cats name I love the name :3
I hate towns.
I really do, but I like to meet new people XD.
Im at my maxium for friends. 200.
SORRY, no more friends.
I cant accept your friend requests.

*crys*
Im a b***h. Yes I am.
I will be nice one minute and then I will yell at you the next.
Im nice most of the time, but just to let you know that.
I am a neko, whatever you say I will always be a neko.
I love anime cat people, LOVELESS.
yesh, I love Ritsuka hes a cute kitty boy with a wonderful sense of fashion.
Ritsuka: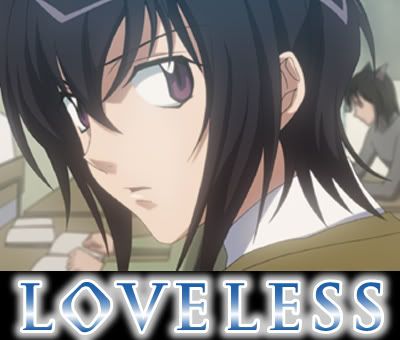 CUTE ><
Im pretty random.
So get used to that fact :3
I like vampires also.
(ignore pink back ground:3 HARUKO ROCKS><)
Things I am not:
emo
prep
emo-prep
goth
vampire( ha I wish

)
skater ( I hate those wheeley boards I FALL)
anything above
O wow im seriously wasting your life.
And you are still reading this.
Fine Ill continue:
I like ANIME ( NO FREAKING WAY)
( NO REALLYYYYY)
I like funny ICONS
( NO WAY)
MORE LIKE 5 minutes.
unless you read fast.
psst scroll down I gots a music playlist. XD
Friends
Viewing 12 of 118 friends
Multimedia