About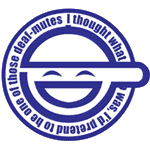 Set a new course commander, there's coffee in that nebula.

"A good traveler has no fixed plans and is not intent on arriving."
― Lao Tzu

"You must stay drunk on writing so reality can not destroy you."
― Ray Bradbury

"Memories are what warm you up from the inside. But they're also what tear you apart."
― Haruki Murakami

"Our life is a creation of our mind."
― Siddhārtha Gautama

"One day I will find the right words, and they will be simple."
― Jack Kerouac

"The history of my stupidity would fill many volumes."
― Czesław Miłosz

"It is sometimes an appropriate response to reality to go insane."
― Philip K. d**k

Ἐρέω τε δηὖτε κοὐκ ἐρέω,
καὶ μαίνομαι κοὐ μαίνομαι.
― Anacreon

Multimedia
Signature







Set a new course, commander. There's coffee in that nebula!