TiggaKou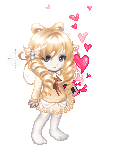 About
Music addict, wannabe author and passionate gaian.
"They call me bad
Mad Caliban with manner
Dangerous to know
A passing fad
Taught in all debauch
In excess and in canto..."
I have an unhealthy obsession with Jon Nödtveidt, Twiggy Ramirez, Sheldon Cooper and Loki.
I love cherry coke and swedish chocolate.
I run a blog on tumblr.
For regular updates of my gaian life check my journal, for everything else drop me a message

Friends
Viewing 12 of 16 friends
Journal
Adventures of a gaian addict
Little notes from the gaian life of TiggaKou. Wishlist updates, rants and cosplay ideas mixed with upopular opinions.
Multimedia
Signature
Visit my journal:heart:


"The heart we share is a virus in our chest, a black piece filled with darkness and dead meat."