Tiffner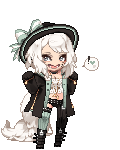 Details
Birthday

03/11
---
Interests
Favorite Movies/Anime
Favorite TV Shows
Favorite Music/Bands
Hobbies/Interests
About


Wanna roleplay with me? Send me a pm.
Friends
Viewing 12 of 53 friends
Journal
Random Stuff~
Just some stuff that I feel is worth writing down.
Signature

IF YOU NEED YOUR GRAPHICS BACK AFTER THE DROPBOX CHANGES JUST PM ME. I STILL HAVE THEM AND WOULD BE HAPPY TO SEND THEM TO YOU.