Thy Reaper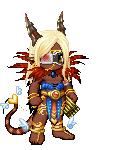 Details
Last Login

05/18/2013 11:07 am

Member Since

07/05/2005
Gender

Male
---
Interests
About
PLEASE

DO NOT

COMMENT

OR

PM ME THANKING ME FOR A PURCHASE.
Yeah, also: Random friends requests. I don't do them nor do I accept them. So if I feel like the request is completely random, then chances are good that I'm just going to ignore it and you'll sit there on the list forever. :'3
Journal
Thy Reaper's Journal
This is Thy's Journal. Thy can put what he likes in here. He shall.
Multimedia