Hello and welcome to my profile, you may call me Elaine or Wolf, Ether is fine with me.
I draw whenever i feel like it, however if you would like to commission me, please send me a PM with this filled out


All you have to do is copy that and paste into a PM, then fill out the sections.

Here are some samples of my art work.



Sketches-




Graphic Drawings-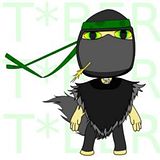 If you would like to see more work of mine, feel free to explore my DeviantArt.



It will not be a guarantee that I will do a piece of artwork for you, but feel free to drop a PM asking anyway.





If i say ok

to doing art for you,

then please start a trade with me giving me 1/2 of your payment upfront.



After I have finished your work I shall send a sample of it and start a trade with you expecting the other half. Once I have received the rest of the payment, I shall give you the full picture.