TheVaticanReaper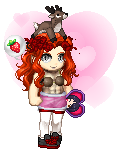 Last Login: 09/22/2014 4:07 pm
Gender: Male
Location: PA
Birthday: 10/14
Occupation: Graphic Design/Game Art and Design/Freelance Artist
Equipped List
Interest Tags
Favorite Movies/Anime
Favorite TV Shows
Favorite Reads
Favorite Music/Bands
Hobbies/Interests
Wish List
About
If you really would like to know something about me, just ask. I don't bite...not at first, at least. And only as hard as you like.

I'm Russian, I speak Russian (and quite a few other languages) and I'm damn proud of it.

Other then that, you can learn quite a lot about me by roleplaying with me in any of the RPs I'm in. And yeah, I do 1x1.
Signature
Alright everypony, take a seat. I got this. BASS CANNON!!!





♫Wub wub wub♪