Looky, I'm awesome!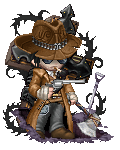 Last Login: 12/11/2013 5:16 pm
Birthday: 07/14
What am I wearing? Er....
Interests? How interesting...
Favorite Movies/Anime
Favorite TV Shows
Favorite Reads
Favorite Music/Bands
Hobbies/Interests
O.M.G I....WANT.
Look sir! Text! TEXT OFF THE STARBOARD BOW!
Something goes here? Nawh, stop joshing me man.

....You're serious? Well s**t.

I'm an elusive man, drifting forever weightless, helpless to avoid my fate. Others plot, struggle, wallow in their fate. What's the use? We're all being shepherded into the cold numbing embrace of death.

Yeah. Nothing's going here. I'm not going to go on about how my life is like this, and what I do, and how I want and hope for things. Because I'm not like that. And why am I still typing, mayhaps it be a clue to some puzzle yonder, gazing down upon this broken race of man?

So...... Stop reading now. Stop, stop. STAAAAAHP.

As a sidenote, I have no clue why I keep putting stuff here. Especially because I tend to leave out half the stuff I would put here anyways. I put stuff, and things, places? I'm going to stop now. You know the jazz, Hell, WE ALL KNOW THE JAZZ.

TL;DR - I'm depressed, introverted, socially awkward, weird, and when I'm happy, it's generally creepy and off-putting. I'm that guy you don't really like nut keep around for his random input and because you don;t want the possibly of ending up in a suicide note.
Journal
A Piecework Collection of Nonsense
Random words that flow though my skull on occasion or when it strikes my fancy.