The Whiskey Witch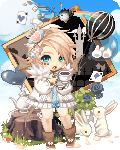 Details
Gender

Female
---
Interests
Favorite Movies/Anime
Favorite TV Shows
Favorite Reads
Favorite Music/Bands
About
Female, Middle Earthian, Tertiary Student, Bibliophile, Gamer, BAMF , Ravenclaw, Eldritch Explorer, Dragonborn etc.

My lovely boyfriend, King Blackwater is on Gaia too.

My house is lag-tastic.





Anime & Manga
Cigarettes
Cocktails (With umbrellas)
Comics
Edgar Allan Poe
Fabric Softener
Fairy Tales
H. P. Lovecraft
Heaters
Japanese Horror
Kiki's Delivery Service
Libraries
Lists
Loud Music
Love
Magic The Gathering
Offensive Jokes
Painting
Second Hand Shops
Video Games


My profile was designed by Pax Britannica, and my art is by Bitterwing. Just message me if you would like to be directed to either of their wonderful shops.



Finally got my long term quest item, Koji the Red Fox!



"Wit beyond measure is man's greatest treasure."


Journal
Please enter your journal title here
Signature