It's DARQK!!! not Goth or Emo...get it right!
Soundtrack of Life
You currently have zero playlists!
I like to type...a lot...
Posts per Day: 3.49
Total Posts: 12632
Asylumists, officers of the Idiot Army and assorted nutcases
Forsaken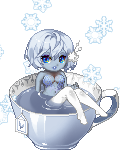 Last Login: 01/19/2017 12:39 pm
Registered: 02/19/2007
Gender: Female
My Fishies...all one of them
What're YOU lookin' at, punk?
it's invisible right now...very shy


diagnosed: May 20, 1992 - now
I'll beg if I have to...see if I don't!
The things about me that you could never ask in person...
Pages
Words that are written. Some are mine, some are not. Some hold meaning, most do not