The Trancy Brat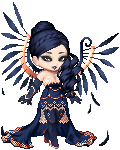 Details
Last Login

01/20/2017 2:44 am

Member Since

10/31/2005
Location

Why would you want to know that....

Gender

Female
---
Interests
Favorite Movies/Anime
Favorite TV Shows
Favorite Reads
Favorite Music/Bands
Hobbies/Interests
About
I'm not accepting random friend requests unless I know you well, sorry, to many random people D:

XD Asher2501 made my day with this comment:
"So here I is lookin' through profiles and the guy on your background keeps reminding me of Freddy Krueger because of his shirt so now my brain be allz liek WTF!?!?! BOOOOOOOOOM!!!!"
IF ANYONE WANTS TO KNOW WHAT TEAM I'M ON:
...TEAM EMPPU VUORINEN! Because not only is he a cutey, he has TALENT, you god damned twitards
My buddy talking about the monster from Amnesia:
SugarReaperGrell- "I love how it only has one titty and its sagging below that rope"
Friends
Viewing 12 of 390 friends
Journal
RANDOMNESS!!!
this will just have random stuff in it,things i fell like sayin at the time...
Multimedia
Signature